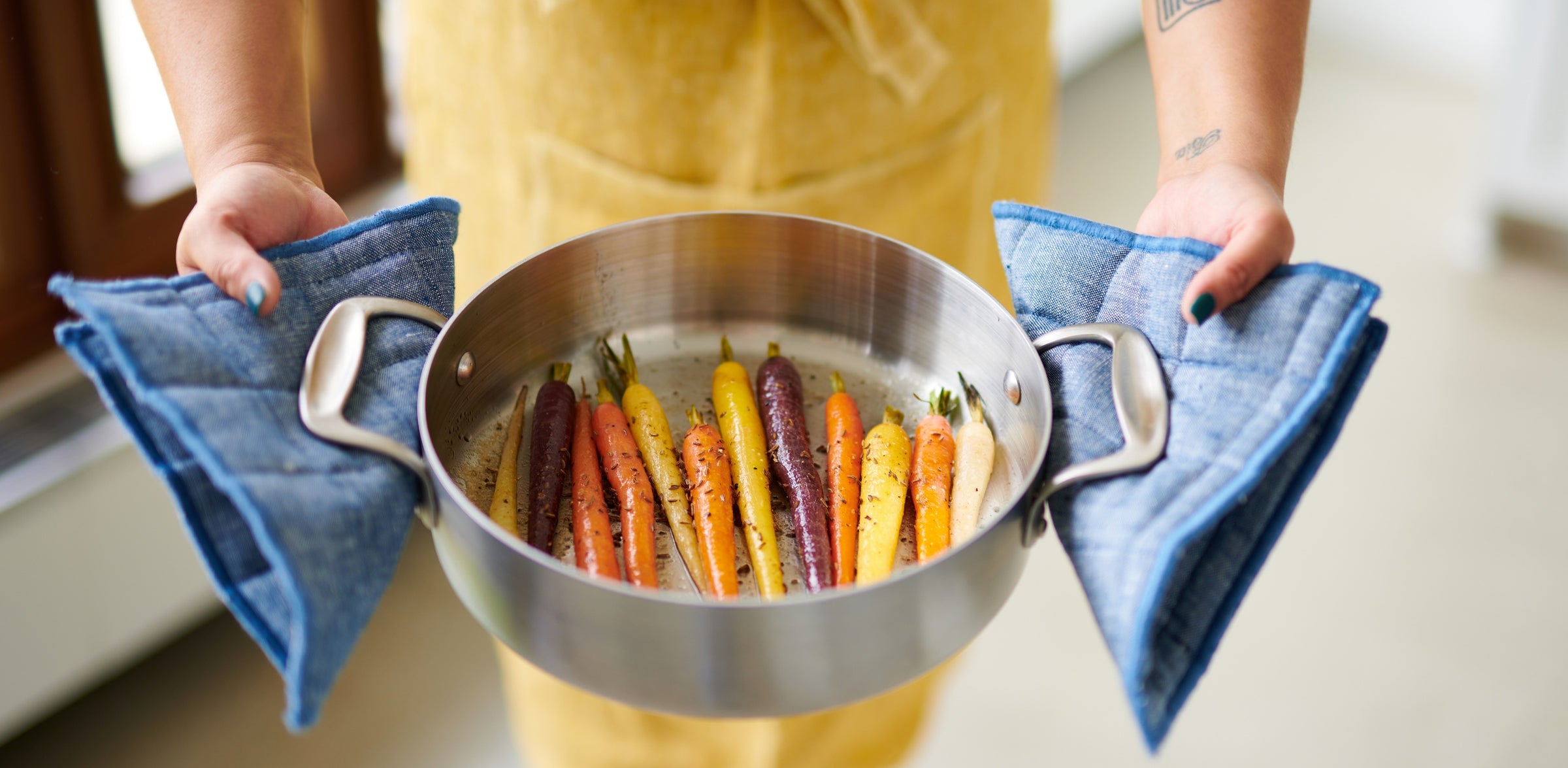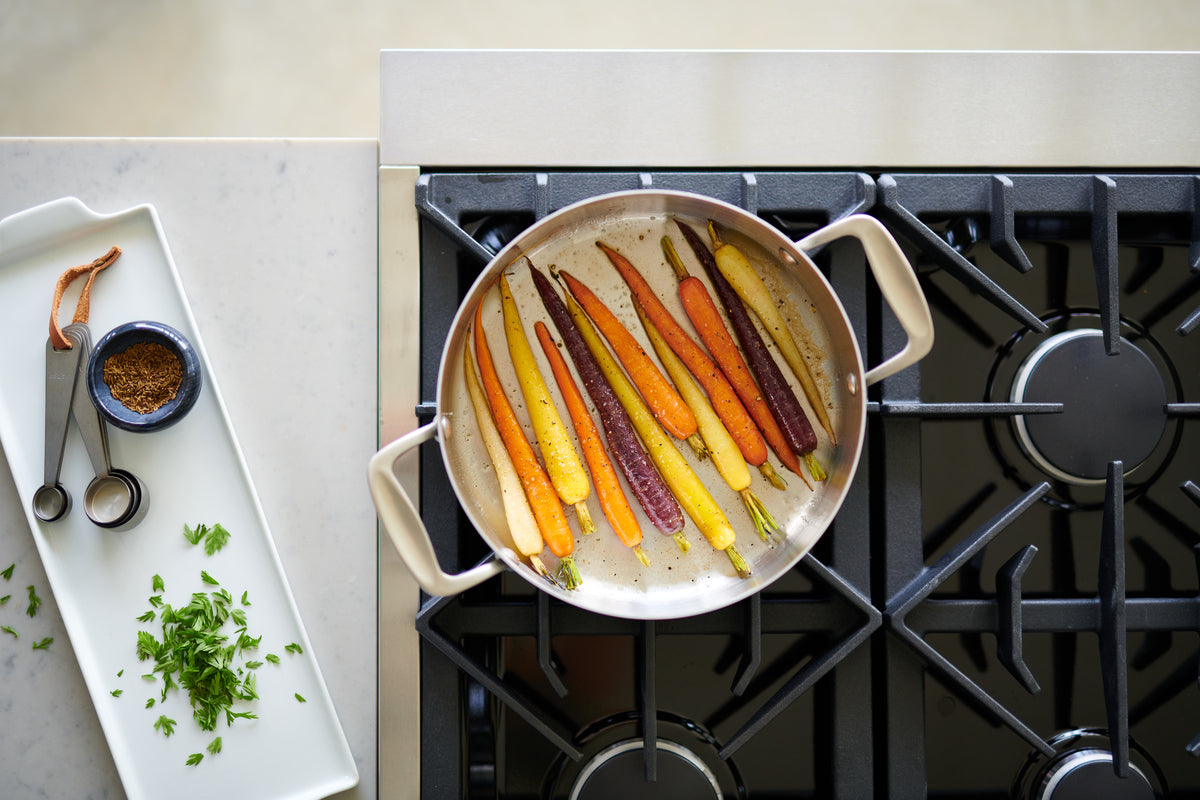 Elevate Your
Cooking Experience
Explore our premium cookware lines.
As Featured In...

For generations we've brought people into our kitchen to share meals and make memories with heirloom-quality cookware that stands the test of time.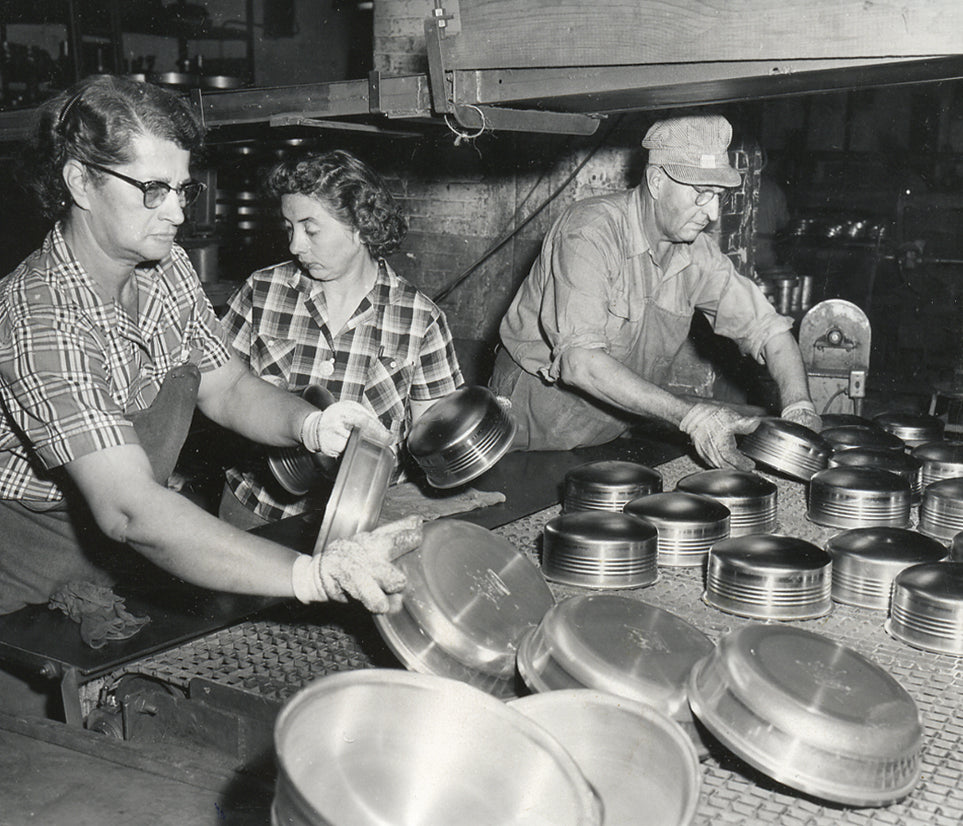 From Our Family To Yours
For over 100 years we've been handcrafting the highest quality cookware in America (and we wouldn't have it any other way). As a multi-generational, family-owned manufacturer in Wisconsin we created American Kitchen because we believe your cookware should be built to last. 
Learn More
★★★★★

This pan is worth every penny. So great! It has prepared pure deliciousness several times in the last 2 weeks. And everything else is on key: the packaging was perfect, the warranty is excellent, the care instructions are useful/correct, and so forth. I pan-sear my meats on my horrible electric stove and then finish them in the oven, and they've been perfect. Can't wait to save my money and buy the 10"!

Bradley
★★★★★

I'm addicted to your pots and pans and cant get enough of them. They are well worth the cost and performance is awesome! This 4 Qt sauce pan is great for an in between size that gets used daily, Thanks for your great product.

Pollard
★★★★★

I have an AK 10" non-stick skillet, and it's my go-to for most sautéing purposes. But I like the 12" with the cover for sautéing large bunches of lacinato kale, chard and spinach. The larger size accommodates big bunches of veggies, together with onion and pepper additions. Add a little white vermouth, place the cover on, and keep it warm. Easy-peasy.

Joseph
★★★★★

Great results in cooking with these beautiful pans. They replaced my T-Fal frying pans which were showing alot of wear with the nonstick coating. I was looking for pans made in the USA and so glad that I found these. The interior nonstick coating looks very durable with stainless steel on the outside of the pans.

Billie